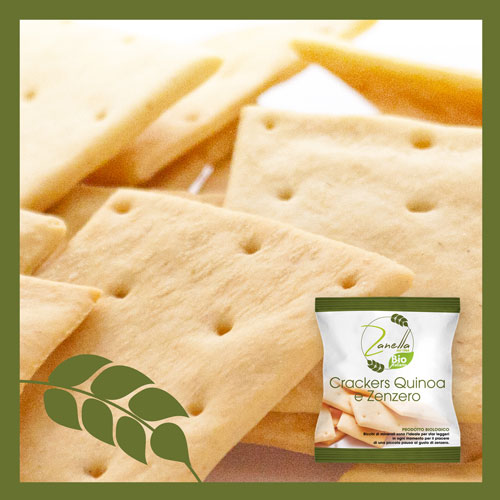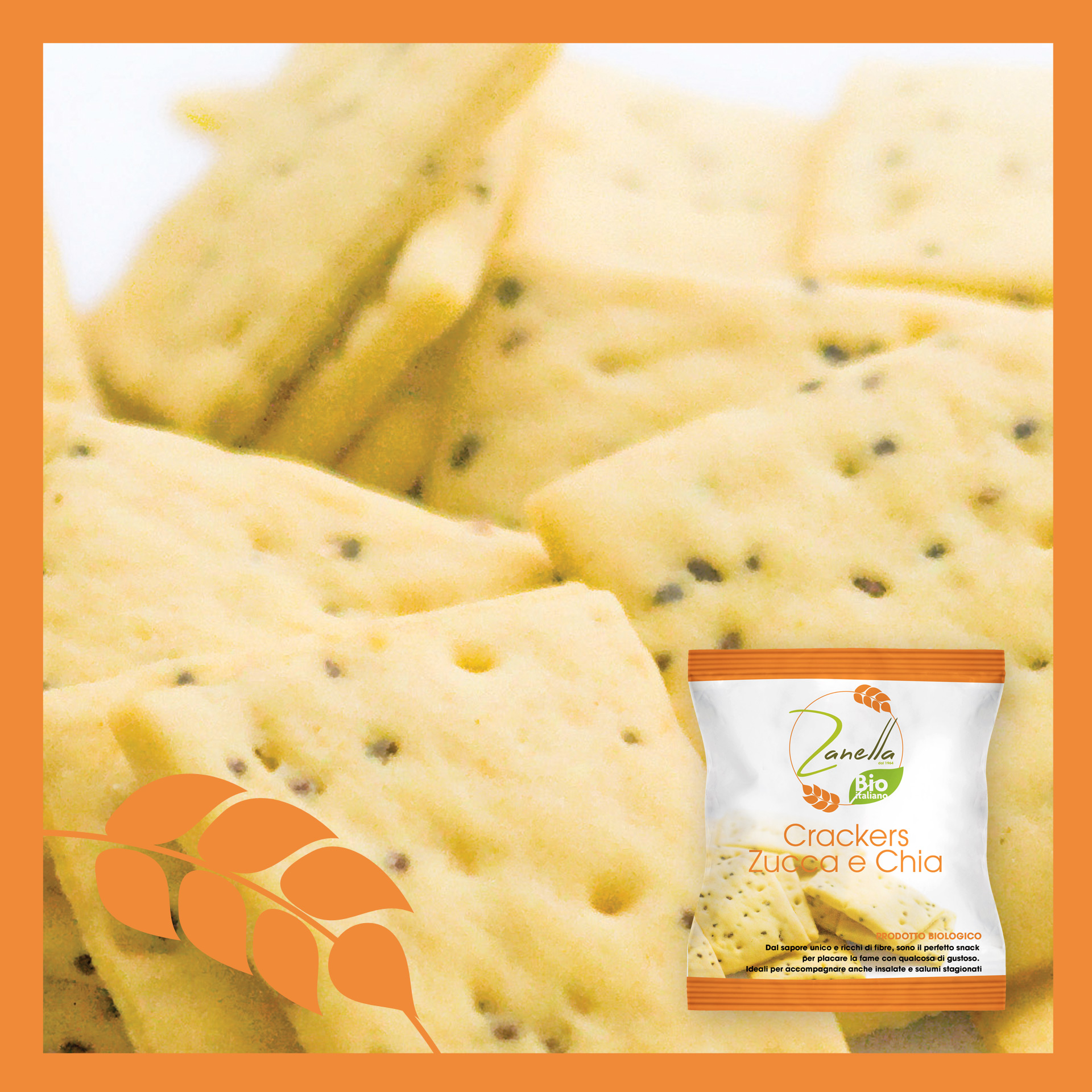 Ginger Oat Crackers
Magnificent as a snack or to accompany fish and shellfish. Unmistakably fragrant and tasty to "tease" the palate.
kamut® khorasan wheat Crackers
Golden and appetizing they are ideal to accompany soft cheeses or just for a little break during the day without added weight.
Senator Cappelli Crackers
The crackers made with organic flour that has a distinct Italian history for nearly a century, light and crispy, suitable for any time of day.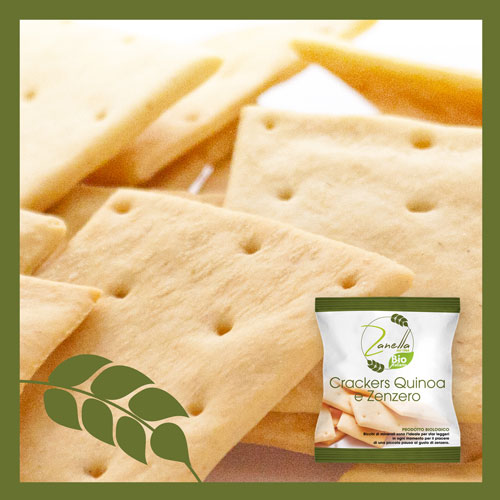 Quinoa Ginger Crackers
High in minerals these crackers are great for a light snack any time during the day or for a nice break with the taste of ginger.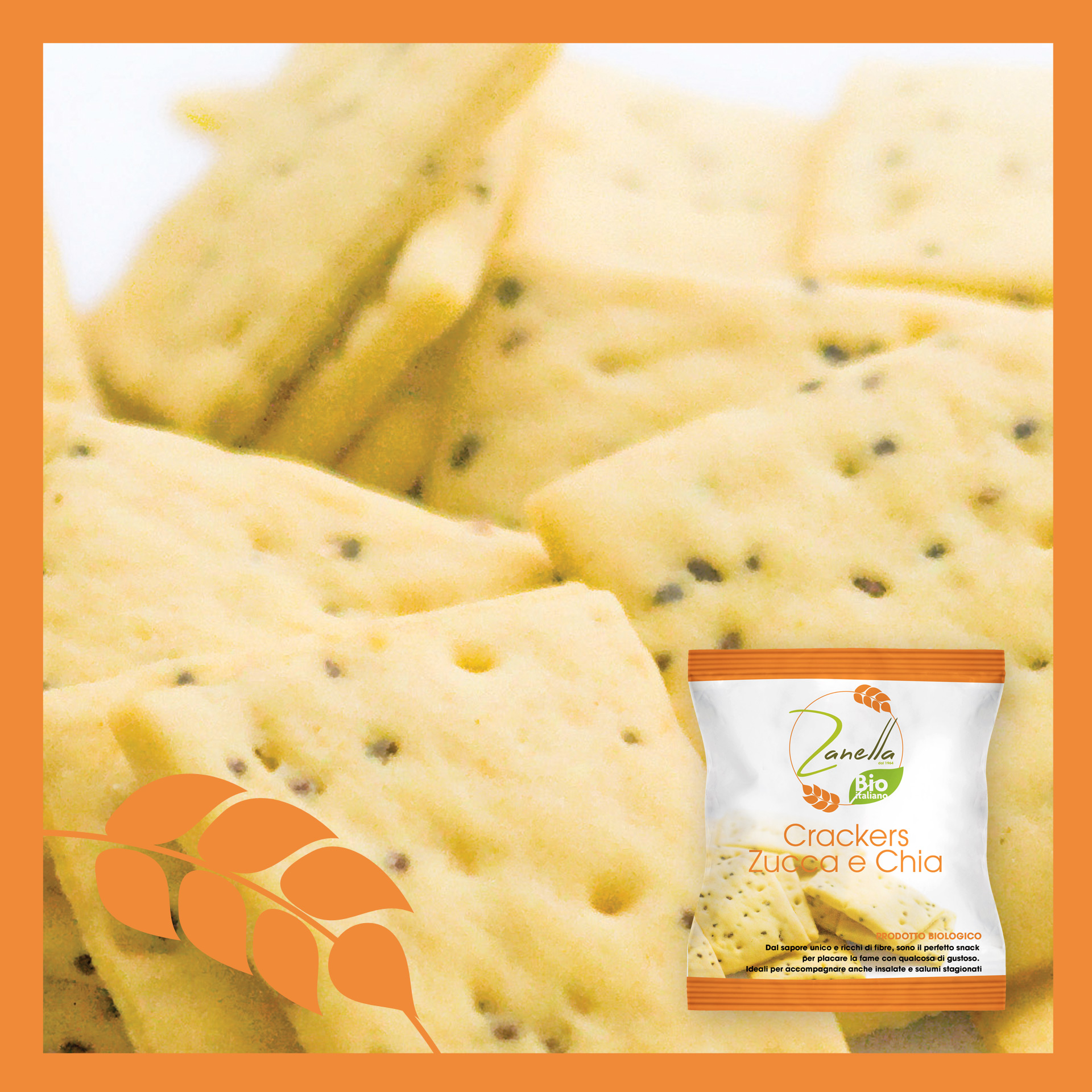 Crackers pumpkin and chia
Unique taste and rich in fibers, they are the perfect snack to satisfy anytime, with something tasty, palate and hunger. Perfect also combined with salads and charcuterie.
Crackers Mediterranei
The Italian aromas and the flavors in a light and tasty snack, which combines the bread fragrance and the deliciousness of tradition, to accompany salads, appetizers or pleasant breaks.
Chocolate Covered Mini Breadstick
Very light and crispy, coated with organic dark chocolate to satisfy a sweet tooth or as a dessert after a light meal.
Spelt Mini Breadstick
Crunchy and tasty, suitable in place of bread, to accompany winter soups or even with homemade fruit jams, perfect in every moment.
kamut® khorasan wheat Mini Breadstick
Tasty and crispy, prepared with extra virgin olive oil, perfect for a morning break or to accompany cured meats.
Rosemary Mini Braedsticks
Fragrant and aromatic, perfect for soft cheeses or wrapped in a petal of prosciutto. Magnificent as snacks and perfect as a light appetizer.
Sesame Mini Breadstick
Light and crispy suitable at any time of day, for short breaks, to accompany your meal or to match the best cheeses.
Spelt Nuvole
Flaky and delicate, suitable as an appetizing snack, the taste can be easily matched as the ideal accompaniment for summer salads and light meals.
Kamut® khorasan wheat Nuvole
Light and crisp, high-protein, for a small and pleasant break or to accompany cold cured meats or marinated fish.
Rosemary Nuvole
Crispy and fragrant suitable as a small snack or an aperitif, also as a great accompaniment to meat or grilled vegetables.
Sesame Nuvole
Light and tasty, suitable for small snacks or to accompany soft veined cheeses or magnificent white wines.